PLEASE NOTE the following
During Covid19 regulations Bananaleaf Restaurant is only open for outside guests,  with  prior reservation.
Inhouse guests please use the direct contact system for more details from our Manager.
Residents of Batu Ampar Menjangan take their complimentary a la carte breakfast in Bananaleaf restaurant; a great choice of real muesli, french toast, eggs done in any way you like with sausage and bacon, french crepes, or traditional fried rice or noodles. Breakfast comes with coffee or tea, sliced fruit and fruit juice, homemade toast with butter and imported jam,
Bananaleaf restaurant offers covered and outside / poolside dining, with a wide range of good Indonesian fusion food, international classics, snacks, and drinks. We enjoy presenting large portions, healthy options, and a wide range – something for everyone – including a couple of Special like our homemade Chocolate Lava cake with icecream! We also invented some dishes; our menu is unique!
Bananaleaf Restaurant Menus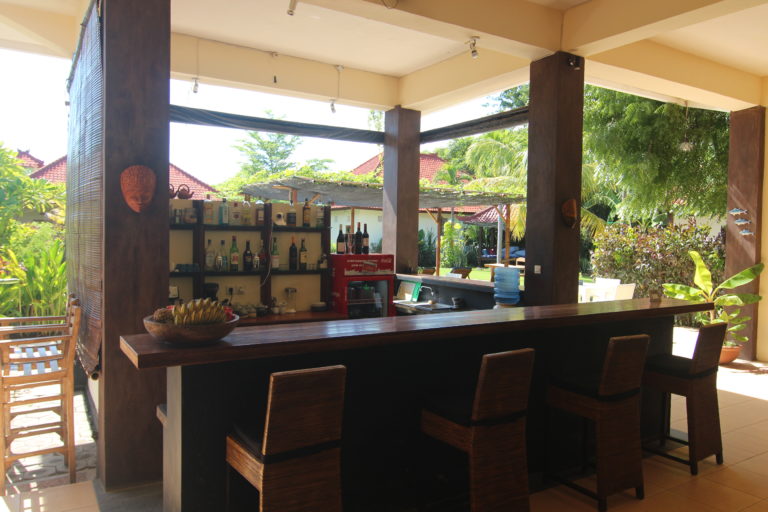 Bananaleaf bar and lounge area of the restaurant opens out onto the pool, for outside drinking / dinng at the bar, or seated, or on the outdoor lounge area in the lawns. The bar serves cold beer, long drinks and cocktails as well as snacks in a basket.
We have Indonesian soups/stews like Soto Makassar (beef stew) or Soto Banjar (chicken soup), packed with complex spices, served with  rice parcels steamed in bananaleaf, sambal and Lime to taste; Asian/fusion dishes like Sticky Rice in Bananaleaf with Shiitake mushrooms and chicken; we have salads, both vegetarian or not (sesame or Thai beef salad with hot-buttered pita for example); international classics like burgers or battered fish with our own special chips; or different Pasta dishes including vegetarian options; and so much more.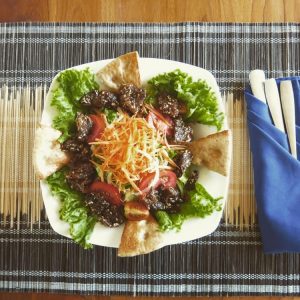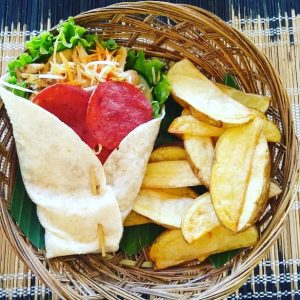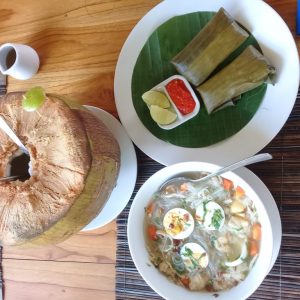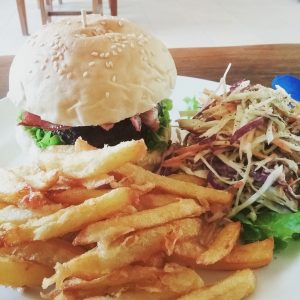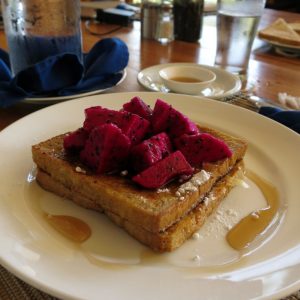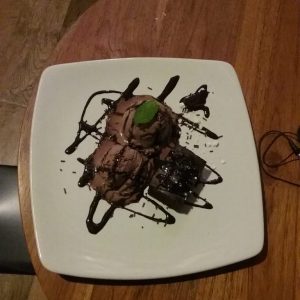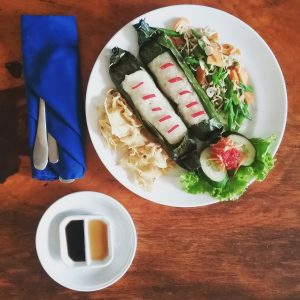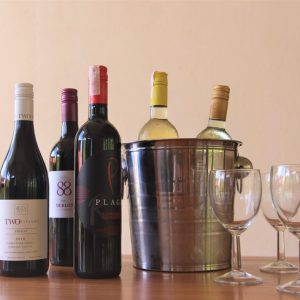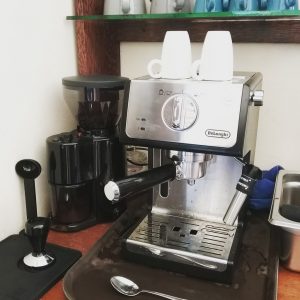 We have a selection of imported and local wines as well as imported and local beers available – fresh fruit juices are a must – and water is free.
We serve real cappuccino, espresso, latte etc, made with locally grown and roasted Arabica beans from Pupuan: we also have the traditional Bali Coffee, as well as Twinings selections of Teas, from English Breakfast to Jasmine, Earl grey , etc.
As seen by our glowing reports on Tripadvisor, Bananaleaf prices are also very reasonable; in fact, for the quality, none around here come near. We are renowned for having higher quality that the Hotel restaurants around us, with prices less than 50% of theirs.