Batu Ampar Menjangan Bali
Welcome to Batu Ampar Menjangan, ideally located next to West Bali National Park and the marine reserve of Menjangan Island, where nature and Balinese culture blend together to give the background to wonderful holiday memories. Our personal, friendly service will let you feel at home in this naturally pretty resort, with the Restaurant "Warung Kejora" (Rising Star) providing local atmosphere with western standard Menu.
The tranquil setting allows you to experience the Balinese Lifestyle  to the maximum.
With constant great reviews you are sure to enjoy your stay!
"Beautiful place with just a few rooms, very quiet and lush green garden to relax in. Pool is nice, restaurant has delicious food and personal are all very kind. They organized a snorkeling trip that I could join to Menjangan Island which was great. Definitely recommend staying here."
Simply enjoy a quiet and relaxed stay, or try snorkeling or diving at Menjangan Island, one of Bali's premier snorkelling and scuba spots. Take in living Balinese culture in the sprawling hamlet of Batu Ampar on our guided bicycle tour, or get close to nature on a jungle treck….. and in between, relax by the pool with really good food and drink in our very popular Warung Kejora – formerly called Bananaleaf Restaurant – please read the reviews on Tripadvisor!
The Restaurant is open from 08:00 until 10:00 for breakfast, and then for lunch through to late dining with a full menu including burgers, snacks, international cuisine, spitroast chicken and grilled fish.
The Bungalow rooms have a generous Terrace with a Fan to keep you cool outside, overlooking your own little garden while you relax on the sofa or enjoy your breakfast; generous sweet rooms with mosquito nets, and a semi-openAir bathroom complete your feeling of relaxation and natural peace. Coffee and tea-making facilities, unlimited fresh water (not bottled), and fresh fruit daily – these are our signature style. A TV for watching For small groups or families, our Family Cottage is perfect for a relaxing, private time, with large terrace, garden and lounge/kitchen with cable TV for Youtube, Netflix, or connect to your Phone to listen to music.
The new Kejhora rooms (one double, one twin) have TVs woth netflix, custom made furniture and an Indoor bathroom.
A good, varied breakfast is included with these prices – call us and ask for discounts for a price without breakfast.
For you Covid19 protection, all surfaces are sterilised before you move in, and each time after the cleaning staff have finished as part of the service.
Bungalows, from

Rp

625,000

per night


Our prices are including breakfast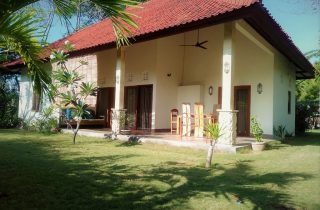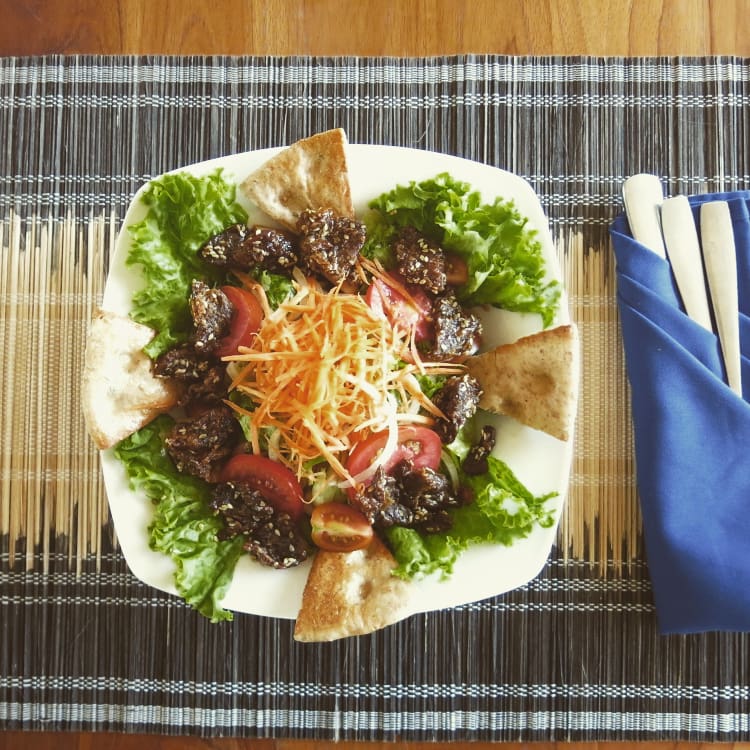 Waring Kejora - our restaurant and Bar
Breakfast (if ordered) is served from 07:30 until 10:00, after that a drinks service only until 11:00 when we start Lunch.
Kejora restaurant is very popular also with guests from the surrounding area, and offers open plan (covered and outside) dining beside the pool with Spit roasted chicken, Grilled fish, a range of Indonesian and International classics – and carefully chosen ambient music.
After a trip to Menjangan, enjoy a good selection of drinks in the poolside bar .
At the weekends we often have Live music aroud the Pool.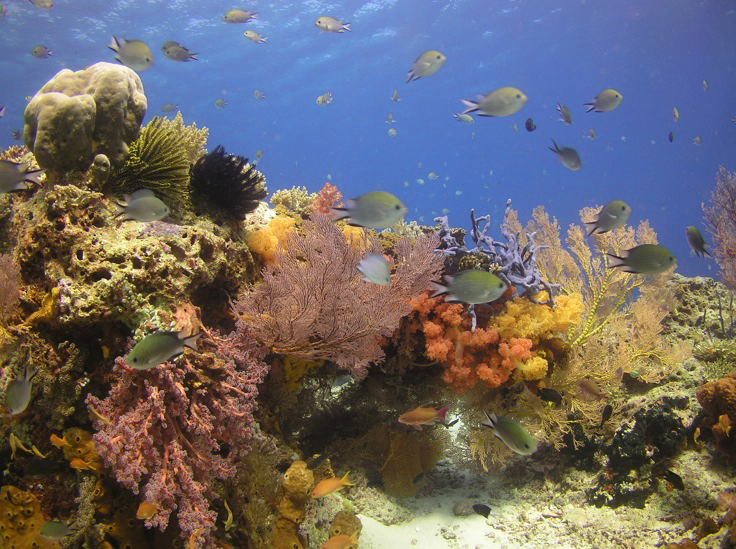 SCUBA diving (menjangan, Puri Jati, Tulamben)
Over 20 divesites await you at Menjangan Island, offering a great selection for every level of diver. Total beginners can go Try Diving in the shallow sandy slopes with coral reefs, while advanced divers can get down to 40m on the sheer walls under Batcave with fan corals, passing trevallies, turtles and a multitude of ocean life.
SCUBA certifications are available with our extremely experienced Swiss-run SSI IT Training centre, Ocean Dreams from beginner (OWD) through Advanced all the way to Instructor .
Divers with their own equipment have exclusive use of our inhouse Dive facility for safe storage and washing, where our own experienced staff can help and advise.
Perfect for Balinese Culture and nature
Batu Ampar Menjangan offers you more great experiences for great memories, apart from Water activities….. we offer private car excursions to unique Temples, natural hot baths, ricefields etc, or trekking on foot in the West Bali National Park, perhaps for Birdwatching. You will love our guided Village Bicycle Tour to see living village culture, and you can rent bicycles to explore by yourself, or visit the white beach in the waveless bay a short ride away.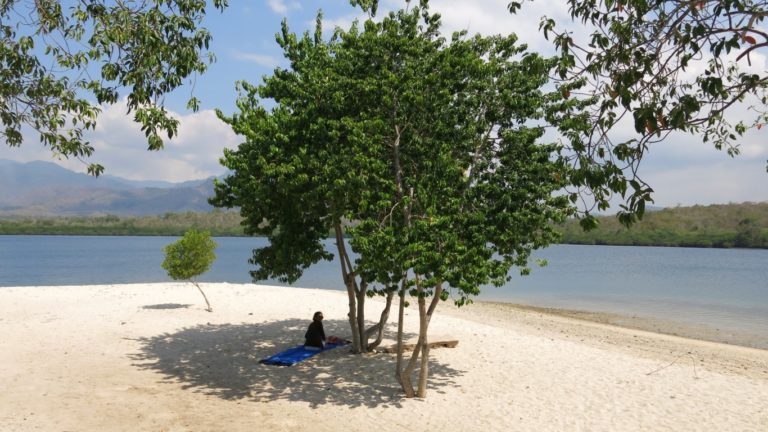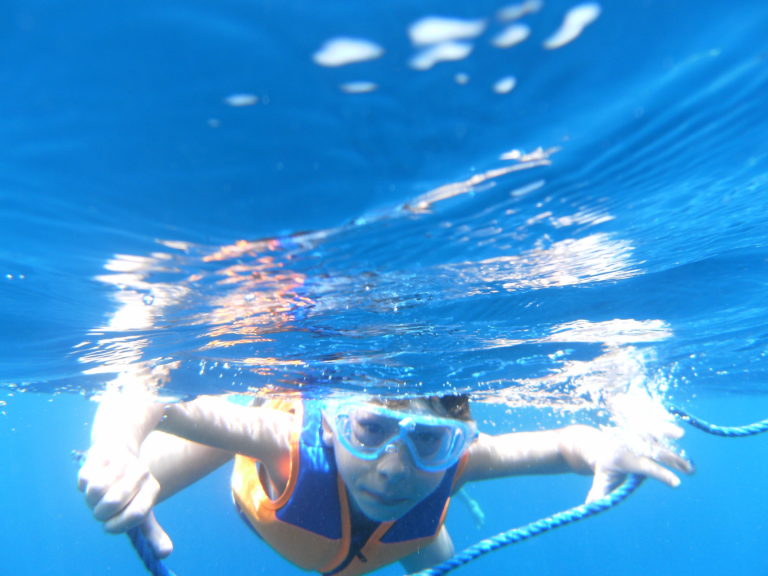 Tropical coral reefs, shallow enough to see lots of detail or swim down
to and see up close…. a trip to Menjangan island is a wonderful
experience for the whole family. Only 100m from BatuAmpar, the  A traditional boat takes you from tiny harbour of Banyuwedang to the Island in 40 minutes to the superb tropical island setting, for a half day trip including lunch on the boat.
With the mountains of Jawa in the background, the trip takes you past uniquely picturesque Balinese temples; an unforgettable experience above and below the water!

Ecologically Active, Environmentally sound – Saving water, saving energy and saving plastic are our main ecological investments. We run on sustainable Solar Power, using the suns energy for all of our needs; we also have a 100% natural waste water recycling system, a composting system for our Organic waste, and the rest of the waste is sorted and recycled by a local EcoWaste group.  Added to that we are totally integrated into our surrounding community with all staff from the village, and involvement in local social activities such as street trash collecting, Beach cleanups etc.